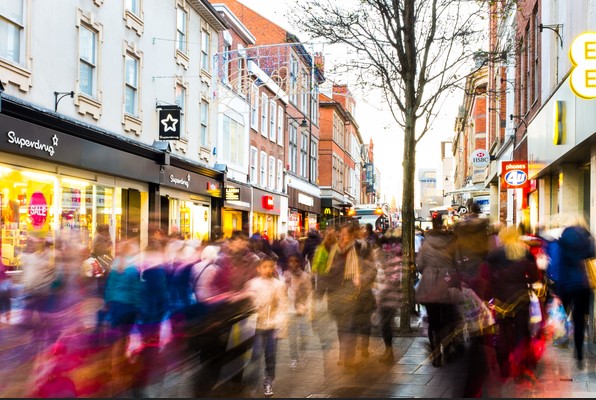 Interactive footfall report comparing
Q3 & Q4 2022 and Q4 2021
This report will focus on the 4th Quarter of 2022. Exploring the months October through to and including December. This period focuses on the lead up to Christmas during the Cost-of-Living crisis currently being experienced within the UK.
Comparisons will be explored between the previous quarter of 2022 to discover trends along with the same quarter from the previous year. A number of different categories will be explored in this report.
As the UK now faces not only the challenge of dealing with a changed way of work life post pandemic, but also the cost-of-living crisis, inflation and potential recession that has recently been warned. It is extremely important to understand how this has impacted footfall. The report will show that the 4th Quarter has seen a continuation of the the trend noticed in the 3rd Quarter. Whereby, individuals are clearly feeling the cost of living crisis and therefore footfall has continued to drop. Furthermore, when comparing footfall to 2021, the decline is huge. This is evident in all categories.
To access the interactive report please use the link below