The Proximity Futures Team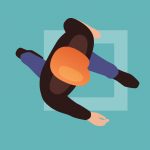 Rod Rayner
Director
Rod is one of the original founders of the company and is responsible for the design and implementation of basically everything we do. Rod loves a challenge and has an uncanny ability to think outside of the box and make use of existing technology in a way that it was never designed for. In his downtime, Rod has a St Bernard that he lets take him for a walk and when not being dragged through a park he often swaps his laptop for a screwdriver and hammer and in his own words, he just likes building "stuff".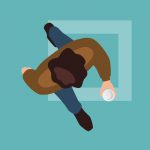 Dan Coombs
Regional Sales Director
Dan is very much a people person and loves meeting potential, new and existing customers for a good chat. Dan has a great understanding of the challenges faced by the High Street and loves to hear how our customers use the data we produce to their advantage, all the while feeding back any juicy new ideas to the Tech team. When not at work you'll often find Dan with a beer in one hand, a hot dog in the other talking about one of his more recent road trips on his motorbike through the Derbyshire dales.
Luke Rayner
Senior Developer
Luke is the person responsible for interpreting Rod's ideas and making sense of all the data we generate. Although being the youngest member of the team Luke has a mass of experience after working for companies such as Next and The Department of Education and has been responsible for some pretty major projects. On his days off you'll often find Luke either out on the water sailing or with his hands covered in talcum powder climbing up a rock wall, as he's pretty much 6 foot tall often getting to the top quicker than most!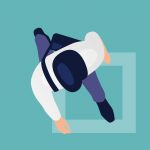 Matthew Plunkett
Technical Lead
Matthew – Is our Technical lead and is the person responsible for setting up all the new hardware and configuring it so when its installed on the top of a street light in the middle of the night it works first time. Matthew is a true techie and loves to get his hands on the latest hardware, a great match for such an innovative company. Originally from Norwich, Matthew was pulled from the East Coast by Rod who somehow convinced him the Midlands is the place to be. Although Matt cant keep away from anything techie, when not in front of his phone or tablet he's a great film buff, loves to smash out a tune on his drum set and more recently taken up running.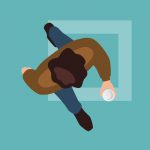 Russell Downing
Sales Manager – South
Russell relishes the opportunity to help places with data that can then be used to make informed and intelligent decisions. As an ex-practitioner, he comes at this from a slightly different angle and understanding to the rest of the team. This knowledge of what place managers want and need puts him in an ideal position to work with our new and existing customers. As a keen sportsman can be usually found on the rugby pitch either playing, coaching or ensuring that the clubhouse bar sales are strong! The team ethos developed through sport and his desire to provide the best data possible is something he is very passionate about.
Brendan Gannon
Sales Manager -North East
Brendan is relatively new to the place management industry and sales but has worked alongside sales in the service industry for many years in various high-pressure customer-facing roles, from working on individual projects to running remote field-based teams. This experience working with stakeholders to understand their challenges and working with them to help drive successful outcomes helps him understand the complete cycle from initial sales engagement through to the delivery of the end product and importance of ongoing support. This depth of experience has helped Brendan hone excellent communications, organisation and project management skills. As he relished a challenge he will be supporting his prospective customers and helping design, structure & implement procedures within Proximity Futures and help support projects from the point we receive a sales order to delivering a successful installation. On a basic level, his aim is to work with our customers helping move the installation process along, pulling resources and timelines together to deliver successful projects. Outside of the work environment, Brendan runs, not because he enjoys it or wants to, but because in his words "I have to!"