Elephant WiFi
Proximity Futures' ElephantWiFi has a heritage in building and installing robust High Street Wireless networks that enhance the visitor experience while providing scalable platforms in places where free WiFi is needed.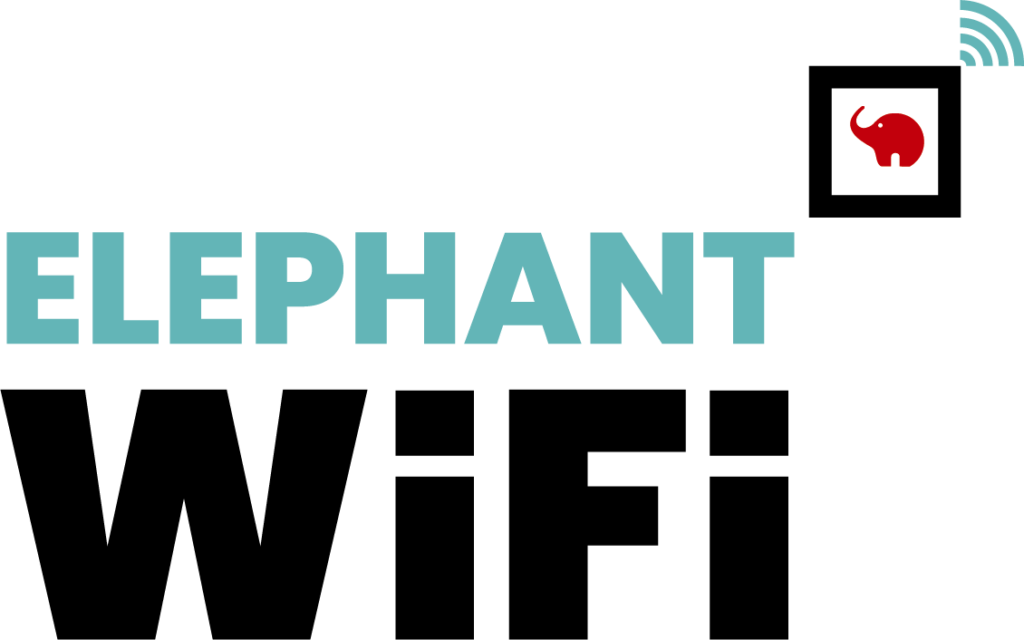 Through ElephantWiFi's GDPR-compliant onboarding process, Users provide minimal personal information to access the system whilst the backend administration area reports on information including visitor demographics, WiFi usage historically and in realtime, at peak times and in key locations.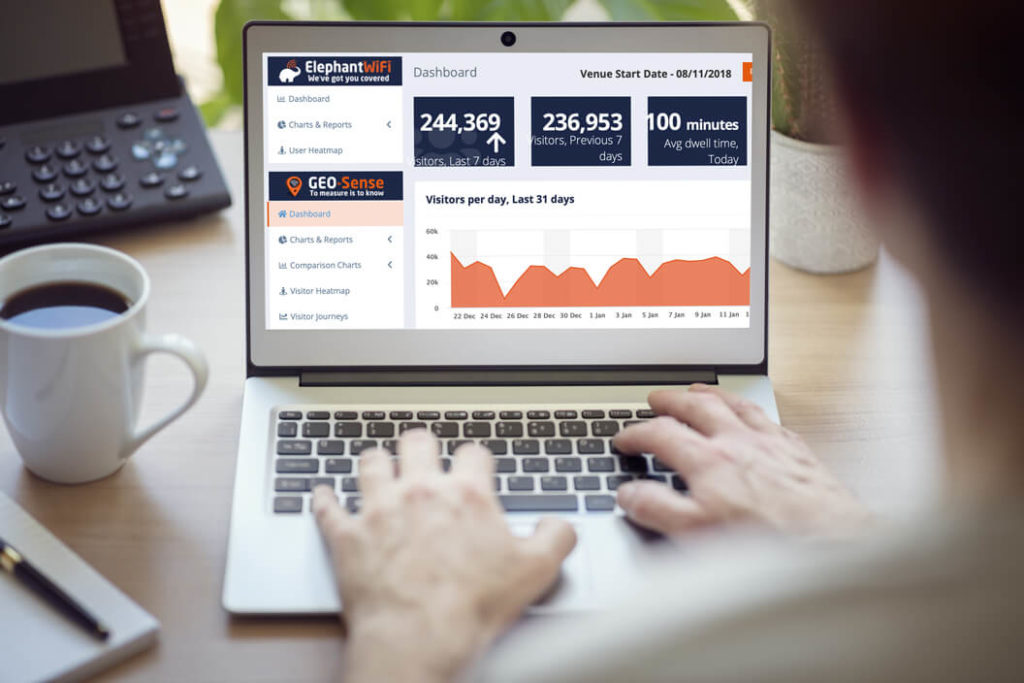 The intuitive, full management dashboard provides real time and legacy data reports from time of activation. Reports can be adapted according to customers' data needs.
New and Repeat Visitors numbers
Dwell reports
Total number of Connections
Comparison data ( visitor and connections )
Gender breakdown
Visitor age range
Visitor home City/Town
Heatmaps
All data is available in real time or historical as far back as when a venue gets switched on.
Proximity Future's ElephantWiFi platform integrates with either their customers' own email marketing system or third party solution to communicate with Visitors based on their onboarding GDPR permissions. Visitors who opt-in can tailor their preferences to only receive relevant marketing communications. Automated emails can be created to welcome new sign-ups and each WiFi connection can be redirected to a dedicated landing page to promote offers and events relevnt to the User's location.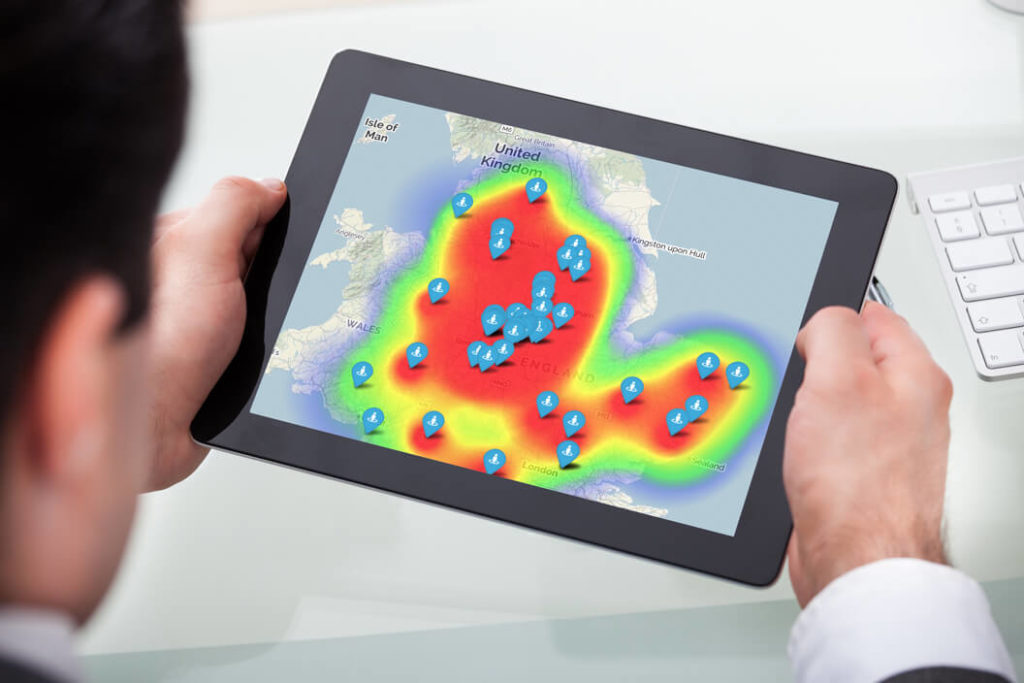 Some of Elephant WiFi Locations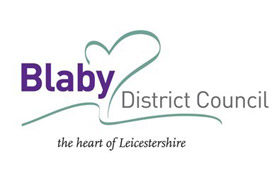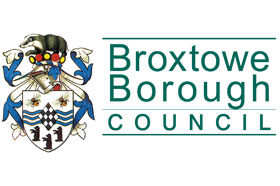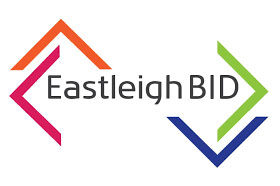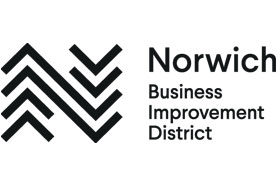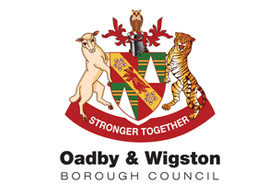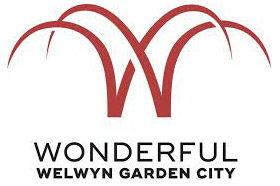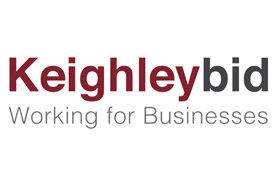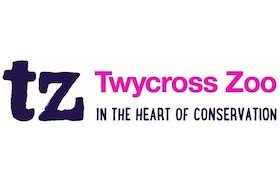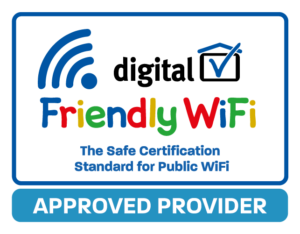 Do your consumers know where it's safe to use Public WiFi?
Now you can tell them. Friendly WiFi near you. It's good to know.
Elephant WiFi FAQ
What is Elephant WiFi?

ElephantWiFi is a GDPR compliant outdoor free to use public WiFi system. Users of ElephantWiFi simply complete a form or connect by any number of social media platforms to gain access and our cloud-based monitoring system, Intelli-Sense manages and monitors all connections providing demographic and usage information as well as the ability to connect with users that have opted in our automated marketing system.
Are your data collection methods GDPR compliant?

Yes, as part of the logon process users will be taken through a series of questions asking them to agree to T&C's, Privacy Policy and if they wish to, opt into any marketing groups. Users are also given a dedicated private portal from which they can view any data being held on them giving them the option to alter settings such as marketing preferences or delete their account in full.
How many people can connect at one time?

Ultimately this is dependent on Internet bandwidth which can vary from 70 Mbs to several hundred if required. In order to ensure everyone gets a fair connection we do manage and limit the speed of each connection to around ~5Mbs and our Access Points are capable of supporting around 100 connections each.
Is it Fast?

Our networks are built to allow normal web browsing and therefore we tend to limit each WiFi connection to around 5Mbs which is more than enough to visit websites and access email. If required we do allow video streaming traffic such as Netflix but due to the speed limit it will take longer to "buffer" before any video starts. For networks that have faster than normal Internet connections such as Leased lines we are able to increase the limit of 5mbs to meet customer expectations.
Do you have to register each time you visit?

No, the name ElephantWIFI was chosen as we never forget a connection although there are still GDPR requirements that need to be followed. Upon return to any of our networks that you have successfully authenticated to the mobile device will redirect you to a landing page asking you to click a reconnect button. If you travel to a new location that operates an Elephant WiFi managed network you will simply be asked to enter your email address and password previously set.
What happens if someone is using all the bandwidth?

Fortunately that can not happen as we limit each connection to around 5Mbs meaning everyone will get a fair share or all available Internet bandwidth.
Do you manage what sites can be viewed?

Yes, we are members of the Friendly WiFi scheme and as such provide a full web filtering solution which blocks undesirable websites which is included as standard within our licensing package.
Does the marketing platform come as part of the package?

Yes, we have our own marketing package included as standard. Lists get automatically populated with contacts that opt into marketing allowing custom designed e-shots to be created and sent out as required.
Can we get the WiFi inside the shops?

This will depend on the final network design but an emphasis is always placed on getting the best WiFi signal in open public places. For shops that require a better signal indoors we can place additional Access points inside for a small additional fee.
Do you supply the internet connections?

We do prefer to provide the Internet connection ourselves as it helps with support and speeds up any outages as we are able to deal directly with the Internet provider. We will however also work with venues that prefer to provide the Internet connection themselves.
Elephant WiFi solutions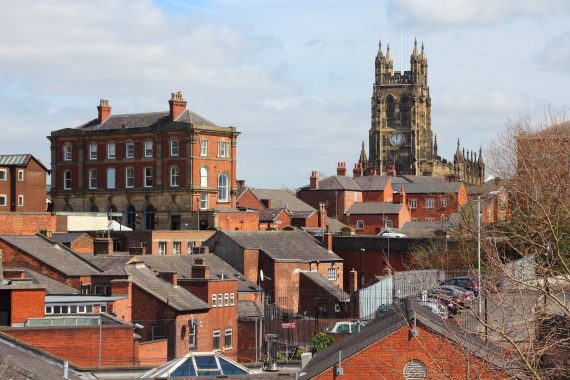 Stockport lies 12 miles South from the City of Manchester. It has a population of 300,000 and various district centres. The Town Centre of Stockport is a mix of old industrial era premises and new modern architecture. Stockport town centre is home to the largest Mercedes dealership in Europe, sits…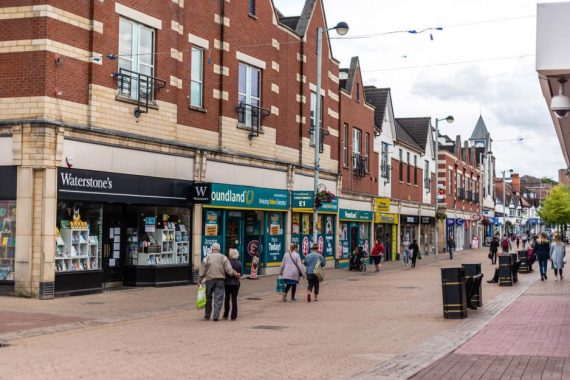 Sutton Coldfield, official known as The Royal Town of Sutton Coldfield lies 7 miles North East of Birmingham and has a population of 95,000. It is one of many district towns around Birmingham. Assessing the effectiveness of events and general daily footfall is important and to have a robust and…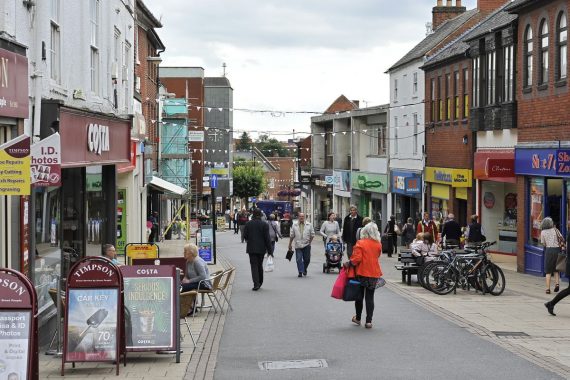 Hinckley is the second-largest market town in Leicestershire following Loughborough. The thriving market town has cafes and fine restaurants for dining out, craft shops, large department stores, high-end fashion boutiques and a popular award-winning traditional market. Hinckley Town Partnership (Hinckley BID) hoped that the new free WiFi would enhance the…