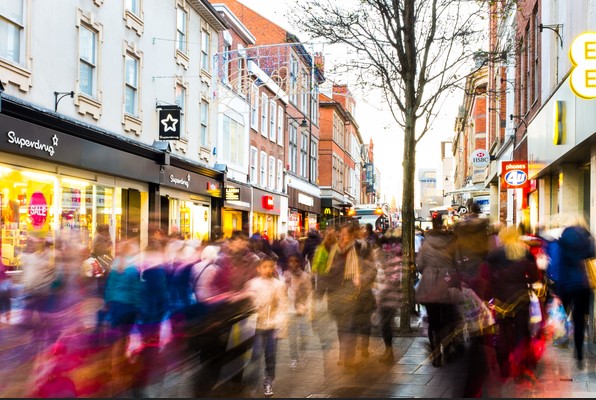 This interactive report delves into the first quarter of 2023, spanning from January to March. As the start of a new year, we
hope for an improvement from the disappointing 2022, which witnessed a steady drop in footfall levels throughout the year.
Initially, the footfall in the first few weeks of the quarter was low, as expected. However, to our surprise, it picked up and surpassed the previous quarter's levels. This could be a sign of better footfall levels to come in 2023, especially after a poor showing throughout 2022.
While we do not expect footfall to reach pre-pandemic levels, we remain optimistic about healthier footfall levels throughout the UK this year. Despite footfall being down in 2023 Q1, compared to 2022 Q1, this was mainly due to January comparisons. In contrast, the last two months of Q1 2023 recorded significant improvements compared to the same period in the previous year.
Moreover, dwell time has continued to rise, indicating a trend observed in previous reports by Proximity Futures. People's shopping habits have changed, and they tend to stay longer when visiting, a trend that has continued into the new year and shows no signs of reversing yet.
To Access the report please click the link below