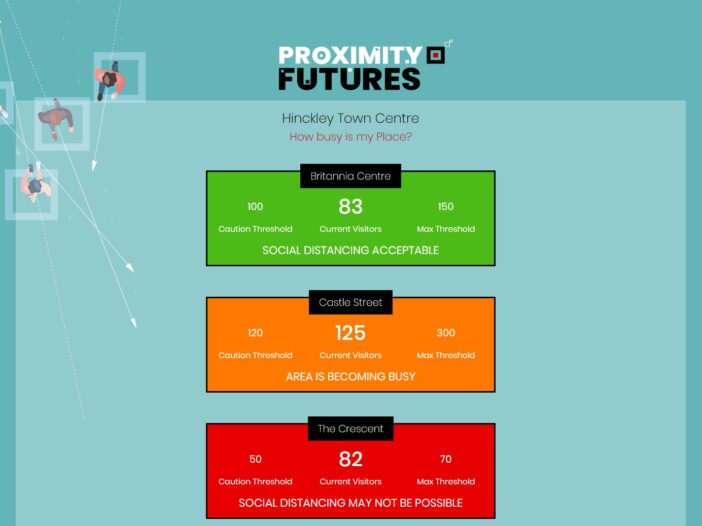 As we now have a firm date for retail to re-open and we see our high streets starting to get busier, it is important we follow the guidelines set out to allow this to happen.
While this will be easier for some businesses than others dependant on type, size, location and many more factors, the scale of managing place, i.e. our town & city centres is equally daunting and challenging.
With so much data available to us from across our products and Intelli-Sense portal we wanted to find a way to help our existing customers to manage the process of easing lockdown.
With this in mind we have developed a new web interface, based on our Geo-Sense service that will provide a report for our existing customer base that will track the amount of people in a given or number of given locations.
This will be ideal for place managers to be able to share how busy a centre is with members of the public and look to provide some sort of reassurance that the 2-meter gap can be maintained.
Based on the traffic light system, and with agreed 'Maximum Threshold' numbers, the dashboard refreshes every five minutes. Green will indicate that 'Social Distancing Acceptable'.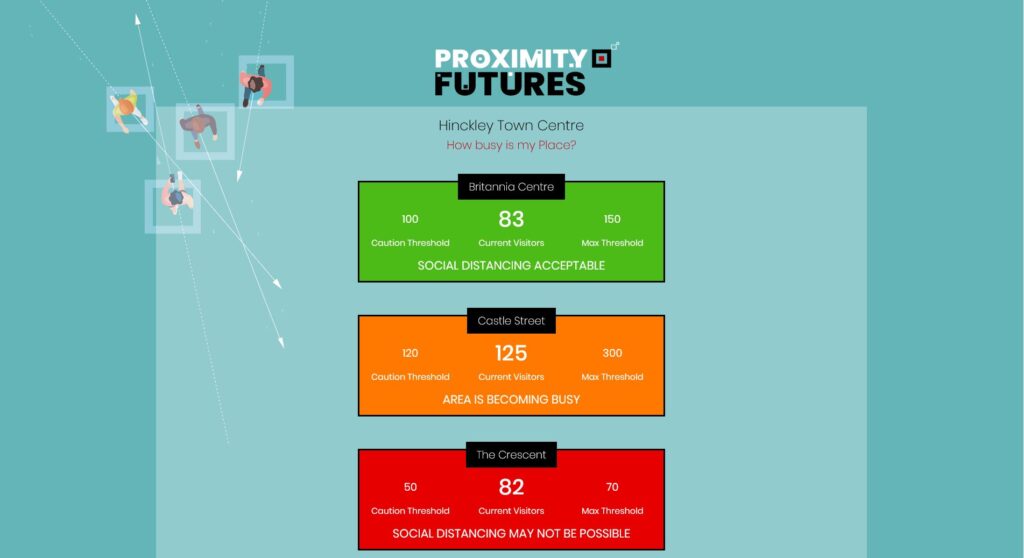 As the number of people in that area starts to increase and hits the 'Caution Threshold' the dashboard will turn amber 'Area Is Becoming Busy', this will indicate to members of the public that the area is still safe to enter but extra caution is needed.
When the number of people in any one location reaches a density that social distancing will be a problem, the dashboard will turn red, this will indicate that the 'Max threshold' has been reached or exceeded and 'Social Distancing May Not Be Possible'.
While we have developed this as an additional report 'free for three months' to our existing customers to help them manage the pre-recovery/recovery process, we can also help with a short-term solution for any place manager looking to manage their place during this time.